Veneering, Inlay & Marquetry an introduction.
Taught byWarren Howard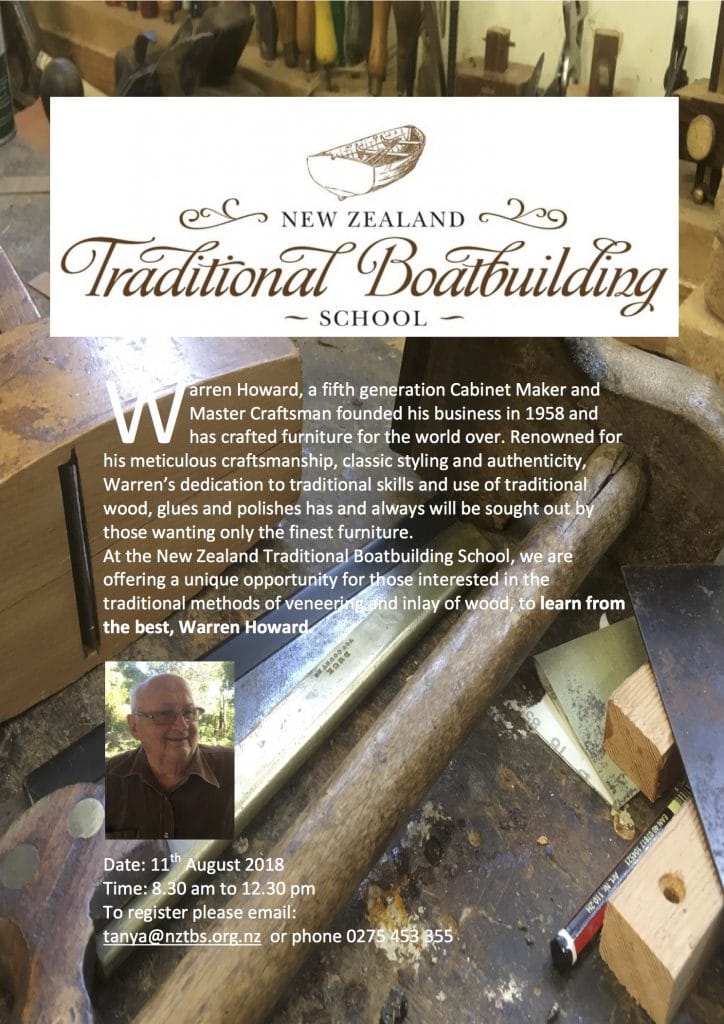 This course will include an introduction to,
Veneering
Inlay work
Marquetry
Learn some of the key tip, tricks and techniques of this very mysterious and beautiful work from a master craftsman.
This course is likely to lead onto another where you will be able to complete some of your own work.
Note: New date
Sunday 2nd September 2018 0830 – 1230
Cost: $ 110
Please contact us if you are interested.