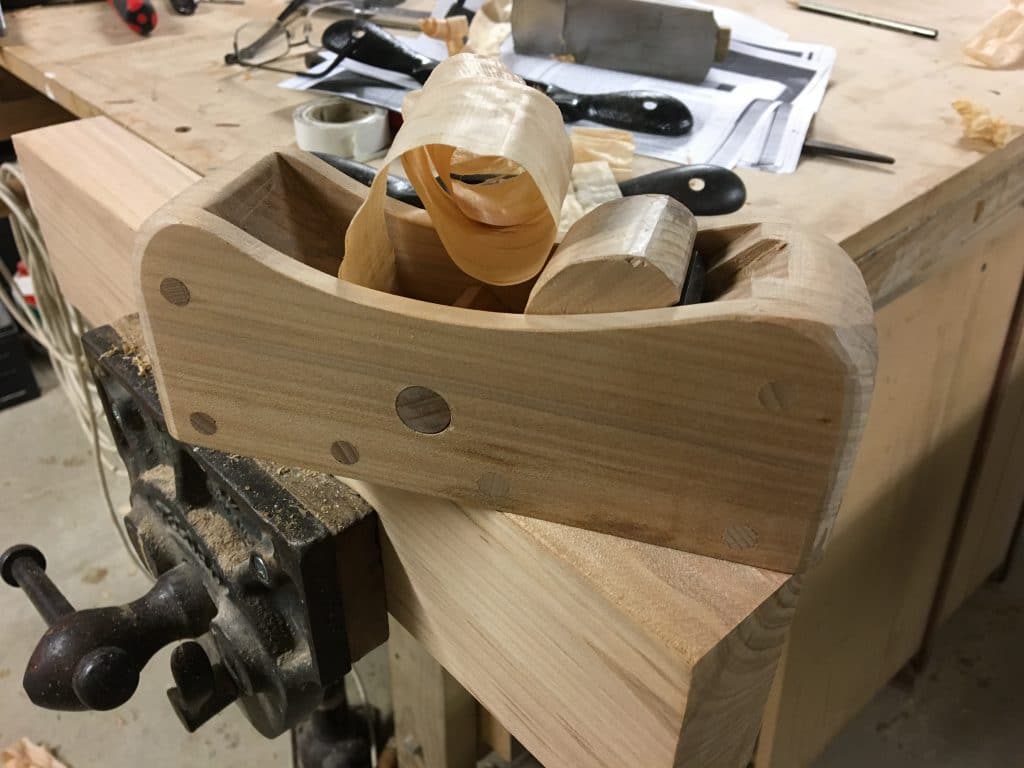 This course is being offered as a Professional Development class for Materials Technology, and Woodworking teachers, technicians, and trainees.
Primary focus in the course will be on hand planes, straight chisels, woodcarving and woodturning tools.
The course covers:
The theory and practice of creating an effective sharp edge in high speed steel, the selection and use of grinding wheels, oil and water stones and buffs, slip stones and diamond hones.
The setting of hand planes for different wood species, correct bevels for differing types of planes and chisels, selection of cutting fluids, care and maintenance of sharpening stones, and selection of same.
The course will run over just one day for 6 hours, with a 30-minute break at hour three. Notes will be provided.
Course numbers will be limited to 6 persons per day to ensure adequate individual attention.  Courses will begin once the level of interest has been ascertained and will run on designated Saturdays until all enrolled have been through the course. Dates will be negotiated to miss long weekends or school holidays.
Course fee. $185.00 plus GST ($212.75 inclusive)
Dates. To be established once the level of interest has been ascertained.
Time. Saturday mornings, start at 9 am, finish at 3 pm.
Place. The boatcrafts.nz workshop.
17 Totara Rd
Te Atatu North
To list your name and contact details as being interested to participate in a course or for more information please contact boatcrafts.nz at info@nztbs.org.nz.