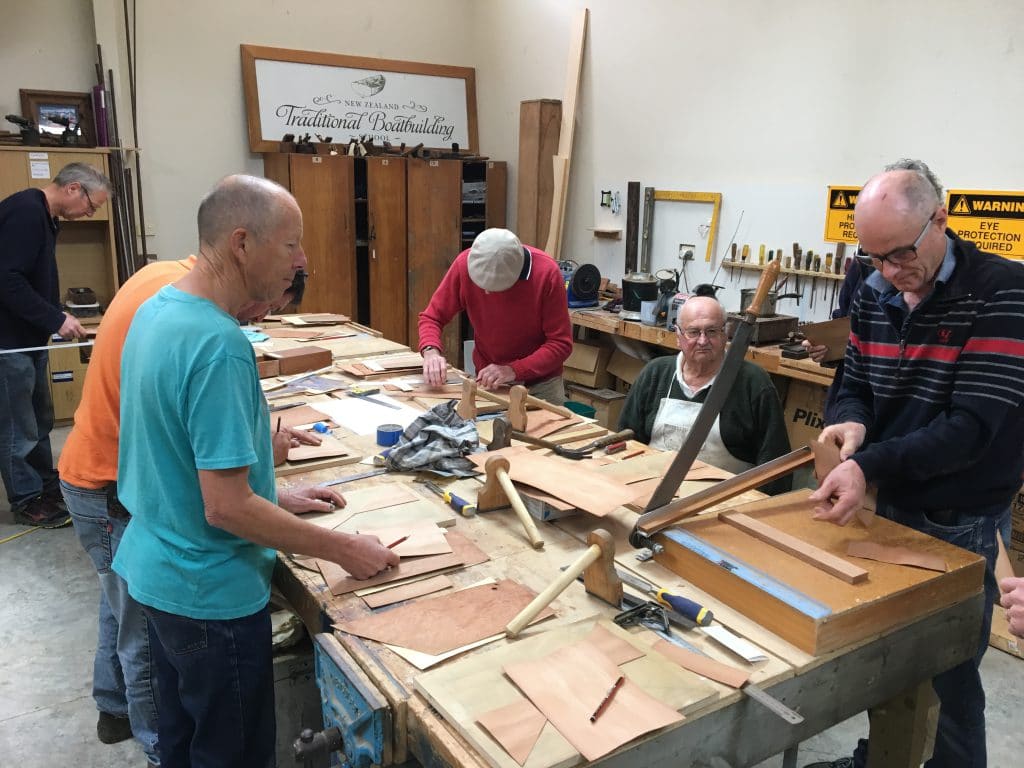 Many thanks to Warren Howard for sharing just a small part of his enormous skill with us today. It was great to be able to dive right in and start making something with helpful guidance to correct our little whoopsies! Everyone managed to finish their sample boards and had something to take home, along with many new skills learned.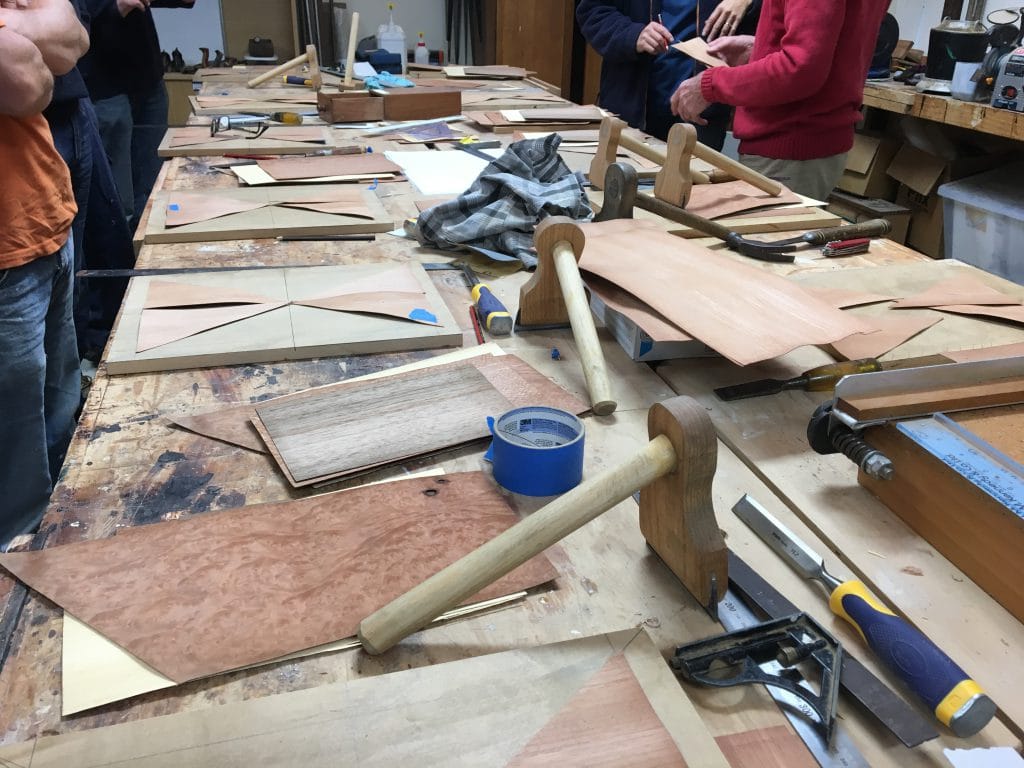 Some of the tools of the trade and a pile of beautiful veneers, The cool veneering hammers were kindly made by Kere Kemp during our Tuesday group.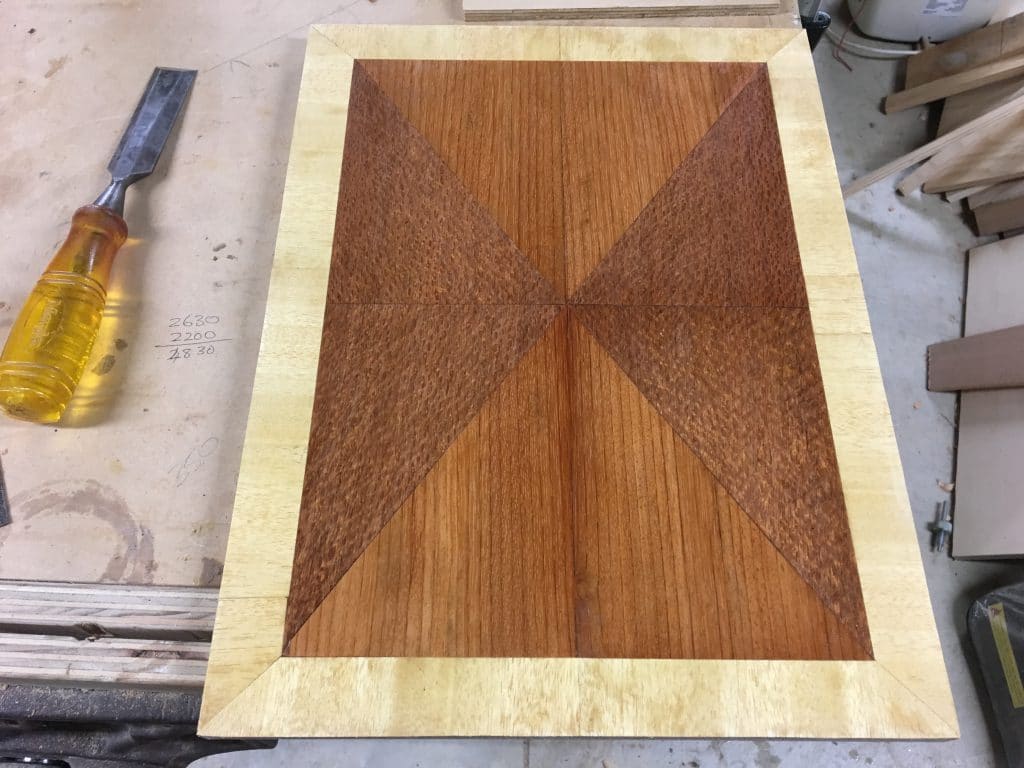 Reasonably happy with my first effort, lots to learn but thanks to Warren I feel like I now have the skills to do some more and as they say practice makes perfect!
Make sure you check out some of our other amazing courses coming up…..